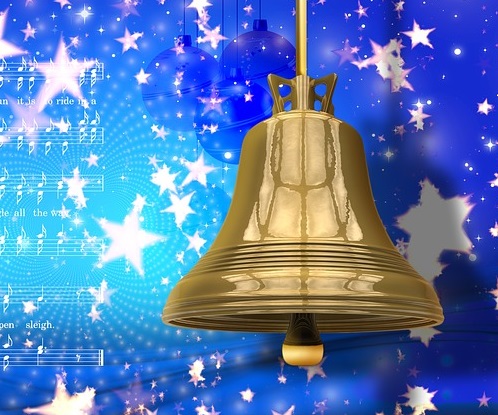 05 Dec

Nothing Beats the Christmas Classics

Each year we see stations playing all Christmas music double and often triple their cume.  Christmas music continues to have strong appeal among the key demo of Adults 25-54 in a nationwide study released by P1 Media Group.   Christmas music is equally as appealing to men as it is to women.  Early this month, P1 Media tested the 40 most played Christmas songs in 2016 with a sample of Adults 25-54 in the top 50 US markets.

Among the top fifteen songs were songs from 1945 to 1996.  Twelve of the songs were from before 1984 including three songs from the 40s, four songs from the 50s, and four songs from the 60s.  The earliest song was by Bing Crosby (1945) and the most recent song was by Trans-Siberian Orchestra (1996).   The top five testing songs were:

"Jingle Bell Rock" (Bobby Helms – 1957)

"Rockin' Around The Christmas Tree" (Brenda Lee – 1958)

"It's The Most Wonderful Time Of The Year" (Andy Williams – 1963)

"Holly Jolly Christmas" (Burl Ives – 1963)

"It's Beginning To Look A Lot Like Christmas" (Bing Crosby – 1945)

Among the top forty Christmas songs, Trans-Siberian Orchestra's "Christmas Canon" was the only song from the 2K era.  Many of the artists in the 80's and 90's are AC staples like Mariah Carey, Wham! and Hall & Oates.  The most likely listeners for Christmas music are from AC, Top 40, Hot AC and Country.  Men, who listen to Rock and Alternative, also have an interest in listening to Christmas music.

Other top songs that people like most:

"Jingle Bell Rock" (Brenda Lee, Hall & Oates)

"Rudolph The Red-Nosed Reindeer" (Burl Ives, Gene Autry)

"Sleigh Ride" (Ronettes, Leroy Anderson)

"It's Beginning To Look A Lot Like Christmas" (Johnny Mathis)

Lund Media Group's testing of Christmas music has revealed similar results of a dominance of songs from the 40s to 70s.  Our research has found about 50 songs testing best for Power rotation, and another 150 songs testing OK for regular airplay.  In the All Christmas format, successful stations play a tight list of best testing songs.  They rotate their Christmas Powers 30-45 times a week.  For other stations, those playing several Christmas songs an hour, ideally concentrate on only playing the Powers until Christmas week.

So the next time you believe Christmas music is stale, think again.  People love the format.  And all demos especially love the old songs.  The Christmas standards work best.