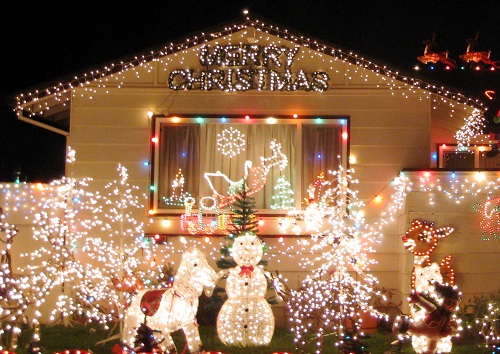 01 Dec

Cha-Ching Go The Jingle Bells

The perfect holiday promotion is nowhere near as difficult to choose as the perfect Christmas present. Most of our top picks are also sales generators, adding more holiday cheer to your bottom line:

The 12 Days of Christmas promotion is a seasonal favorite. The station encourages listeners to register at client locations or on the station's website to win a different Christmas gift each day. Clients provide prizes as part of the sales package. On air promotion may begin with the playing of a certain song or at a certain time using phone calls, email, social media or data entries, sponsor box entries, or postcards.

The Winning Tree is a huge Christmas tree displayed in a shopping mall or larger merchant. Listeners hang their ornaments on the tree along with putting their name in a drawing box. Merchants supply prizes in a drawing of listeners who made ornaments.

Fresh Start puts the charge in Christmas. Tie in with a local recycling service or green-thinking business to encourage "trading in" old batteries for special discounts. It can be held in cooperation with any store that sells batteries or battery operated tools, toys, etc. Many people receive such items for Christmas and by mid-January need new batteries. Sell a campaign stressing the importance of recycling with a retailer who cares. It is a good community service project and a great sales incentive.

He's Making A List & Checking It Twice has your morning DJ reciting a list of items to be given away. Then, on the week before Christmas the caller who can read back everything on the list – in order – wins everything on the list.

The Christmas Lights Guide helps listeners find homes with extensive light displays. Take suggestions by email/Facebook/Twitter, and you promote it on the air and on your website. Consider a station bus night, or a route marking lights on your website.